Fundamentals for Success in the US Market
A Practical Guide to Success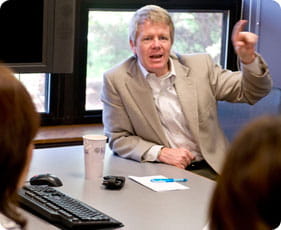 The United States is a complex market given its size and diverse geography. As the world's largest economy with a highly developed infrastructure, the US is an attractive market for a variety of companies, ranging from startups with global ambitions to long-established organizations looking to compete beyond their national boundaries.
This four-day executive program has been developed for companies desiring to enter the US market. It has been designed to be broad yet practical in order to provide the critical information and necessary skills to successfully compete in the US environment.
Program Materials
Brochure

Download a brochure to learn more about the program.

Application

Download an application and apply today.
Connect with the Kellogg School of Management and stay up to date on the findings from our latest research. Followers of Kellogg will receive updates on trends in executive education and upcoming courses at the Kellogg School of Management.