Marketing Healthcare Products
For Pharmaceutical, Biotech, Diagnostics, and Medical Device Marketers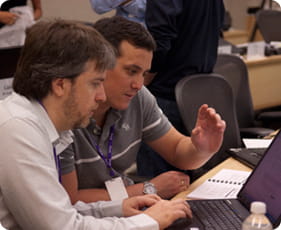 Without question, these are interesting times for the healthcare and medical products industry. The industry is full of change: mergers, alliances, consolidations, challenges, frustrations—and opportunities. We are in an era of big winners and big losers, with careers hanging in the balance. You have seen executives, companies, and whole industry segments make mistakes and learn the hard way. Well-known brands falter or lose market share to clever new products, competitors or generics.
This program will help you gain new information about the changing healthcare marketplace and find creative insights into how to market to it.
Program Materials
Brochure

Download a brochure to learn more about the program.

Application

Download an application and apply today.
Connect with the Kellogg School of Management and stay up to date on the findings from our latest research. Followers of Kellogg will receive updates on trends in executive education and upcoming courses at the Kellogg School of Management.