Competitive Strategy
Capture Value in A Fast-Moving Market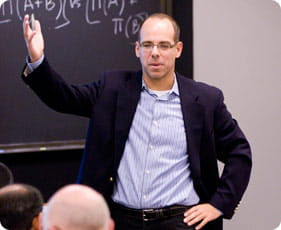 As a participant in Competitive Strategy, you will learn how to put into action economic principles that form a solid foundation for long-run strategic competitive advantage. Through a collaborative learning process, you will use the latest strategic thinking to analyze industry opportunities and to identify your organization's competitive strengths. Then you will determine how best to apply these strengths, given your organization's competitive environment, for profitability and growth. You will learn from award-winning professors from Kellogg's Management and Strategy department – home of global thought leaders in the Economics of Strategy.
The program blends modern theories of strategic analysis with case discussion drawn from a variety of industries in both domestic and international settings. Case studies highlight the fundamentals behind successful competitive strategies.
Program Materials
Brochure

Download a brochure to learn more about the program.

Application

Download an application and apply today.
Connect with the Kellogg School of Management and stay up to date on the findings from our latest research. Followers of Kellogg will receive updates on trends in executive education and upcoming courses at the Kellogg School of Management.